Hey Everyone!  Hope you had a good week, because BBWE is back, and more ridiculous than ever!
Part of my dissertation is looking at the bassoonists playing new music in Europe.
And guys…..they are doing amazing things.
Lorelei Dowling is one of those people.
Ms. Dowling is a member of the Klangforum Wein, a contemporary collective (and they have a lot of musicians on roster) that's been around long enough to produce 70 CD's and many premieres to there name.  Dowling is committed to playing new music.
Here's Dowling playing I Was Like Wow by Jacob TV for bassoon and ghetto blaster.  The piece was originally written for trombone.
Here's Brice Martin improving on the bassoon, doing things I've never seen or heard.  
How is this not the coolest thing anyone has ever heard?  I've listened to it over and over again.  Amazing. You can listen to Brice do more incredible things on his website.  He has such a great understanding of what the instrument is capable of.
Some things happening stateside as well!
Found this last week.  This sounds like fun!
Jefferson Campbell is the Prof of Bassoon and University of Minnesota, Duluth.  You can buy the piece at the publisher's website
I like the little Rite of Spring nod at the very end.  It goes by fast. Did you catch it?  😉
Well, off to practice a bit more Contrabassoon!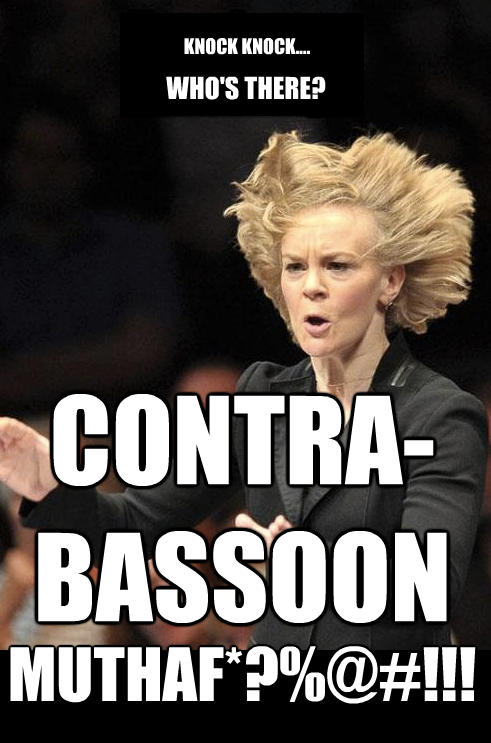 Video of the Week goes out to these two anonymous bassoonists playing on the National Mall for fun.